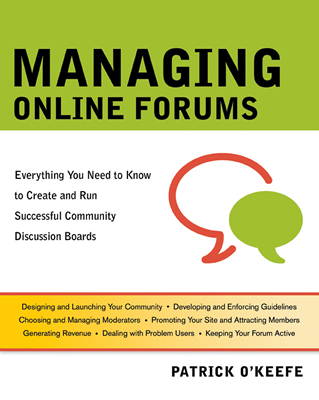 "An impressively insightful, comprehensive,
and cogent blueprint for building a loyal
and responsive community online."
- Ryan Leslie
Founder, Disruptive Multimedia
Recording Artist and Producer "The
Strunk and White
for online forums."
- Rebecca Newton
Chief Community and Safety Officer, Mind Candy "Aspiring community builders and managers should read this book, and seasoned pros should have
a copy on their community bookshelf."
plain and simple."
"I thought I'd been doing community work long enough that
I wouldn't find much new in this book. I was flat wrong."
"O'Keefe has something to say and he says it,
READ MORE REVIEWS